Reports¶
This page shows an overview of your test reports. It contains various sections.
Summary¶
At the top of the page, you will see some general information such as:
Total amount of tests
Number of failed test
Mumber of passed tests
Graphical overview of the percentage of passed tests
Report name
Latest failures¶
In most cases you will only want to see the details of the failed test results. In this section you se a list of failures. If you click on a result it will display the details of the test result.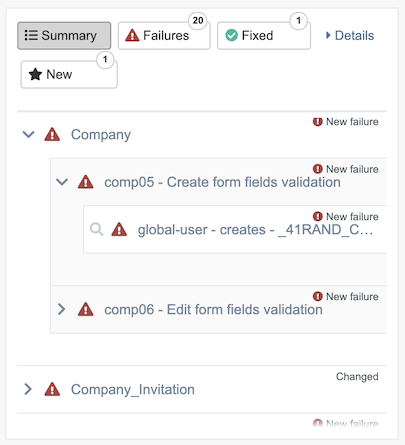 Results graph¶
Here you see a historical graph that shows the total number of tests per result and if there are any failures.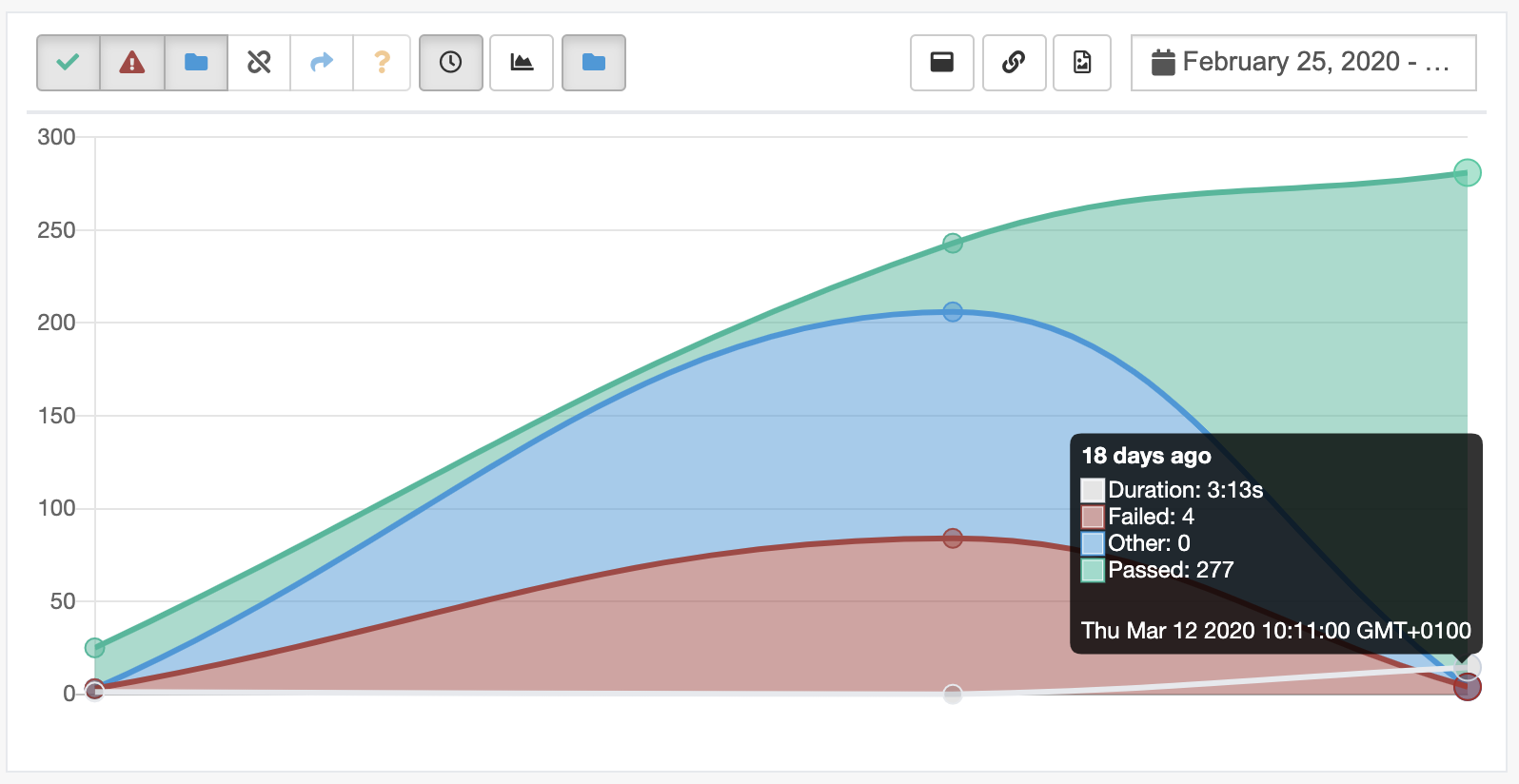 History¶
The history page shows you the result of your last imported results.
Profile settings¶
You can edit various profile settings from this page, such as: - Profile name - The project group this profile is in - Gitlab integration settings