Workspaces¶
A workspace is a place where you can collaborate between testers and other members of the development team.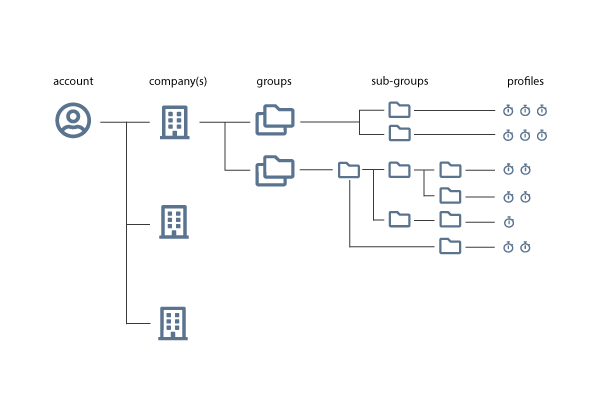 In a workspace you can organize and manage your projects.

Private and company workspaces¶
When registering you have a private workspace by default, shared with no one. The private workspace is an excellent place to start working with Calliope.pro and try it out.
Once you're ready to start sharing results, you can create a company, this will create a new company workspace where you can add collaborators.
Roles¶
Each member within a workspace has one of the following roles:
Read only: Can only view information
User: Can manage projects and profiles but not company information
Moderator Can manage projects and profiles and company information but not delete a company
Administrator Has no restrictions
Owner Has no restrictions
Subscriptions¶
Subscriptions are given on company level. To learn more on subscriptions and billing please see the subscriptions section.