Account¶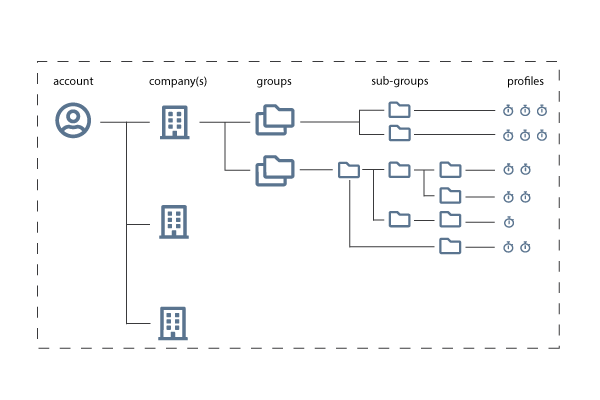 Your account:
---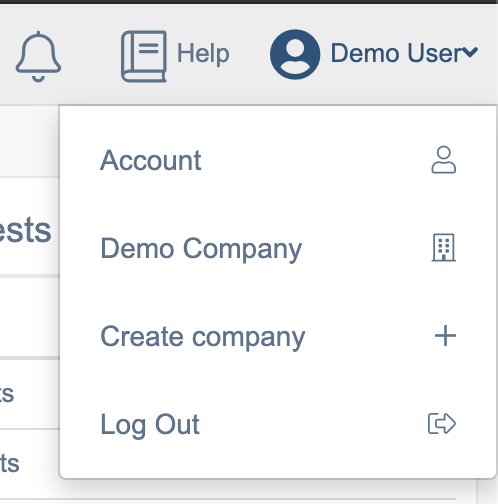 You can create multiple companies to which you can invite team members. Only in a company can you experience the full collaborative capabilities of Calliope through allowing many users access at a company level. You can also create companies just for yourself to use for practice or private projects.
You can open your account page from the dropdown located on the top right.
View our short tutorial video explaining the company workspace and how to create a company in Calliope.
Info
In the video, we mention "private workspaces", but they are no longer in use. Instead, we suggest that you create a company for yourself so that you can have a private area to practice
How to create an account¶
Go to the home page.
Click on the 'Create account' button.
Create your account

By filling in email and password
By Google account (skip to step 5)

Verify your email address by looking for "Calliope.pro account verification" email in your inbox.
Accept the terms and conditions.

Optionally, sign up for our newsletter.
All done! Next up: Logging in.
How to log in¶
Open a browser and head to the Calliope Pro App
Enter your email address and password.
Click 'Sign in'
You are now logged in. Next up: Adding an extra account.
How to add an extra account¶
At the top right of the app, click on your username and click 'Account.'
Click on the 'Add credentials' button.

Fill in the info for the new credentials.
Click on the 'Add Calliope Account' button.

Now back in the Account section, you can see another set of credentials.

The exclamation point (!) new to the new credentials means this still requires account verification (See: create an account)
The (P) in the blue circle indicates that this is the primary account.
You've created a new account, Congratulations! Next up: Resetting a password.
How to reset a password¶
Go to the Calliope login page and click 'Forgot password'.
Enter the email address of your account.
Click the 'Reset password' button.
An email to reset your password will be sent to your email address.

Open the email and click the ' Reset password' button.
Enter a new password and confirm it by typing the password again.
Click the submit button.
Changing a password¶
To change your password you need to go to your 'Account', then you go to 'Your Credentials' and go to the settings icon next to your email address and click on change password.
There you go, your password has been reset. Next up: How to create or join a company.
Your credentials¶
Your account contains a primary account email address that we use to communicate through email, it is recognizable with the P-icon. Because it is your primary account information, you can't unlink it.
Your account can contain multiple credentials where you can log in with:
login via email
login via Google sign in
Note that, if you have initially created an account using your email address, and afterwards sign in with Google using the same email, it will automatically be linked to the existing account.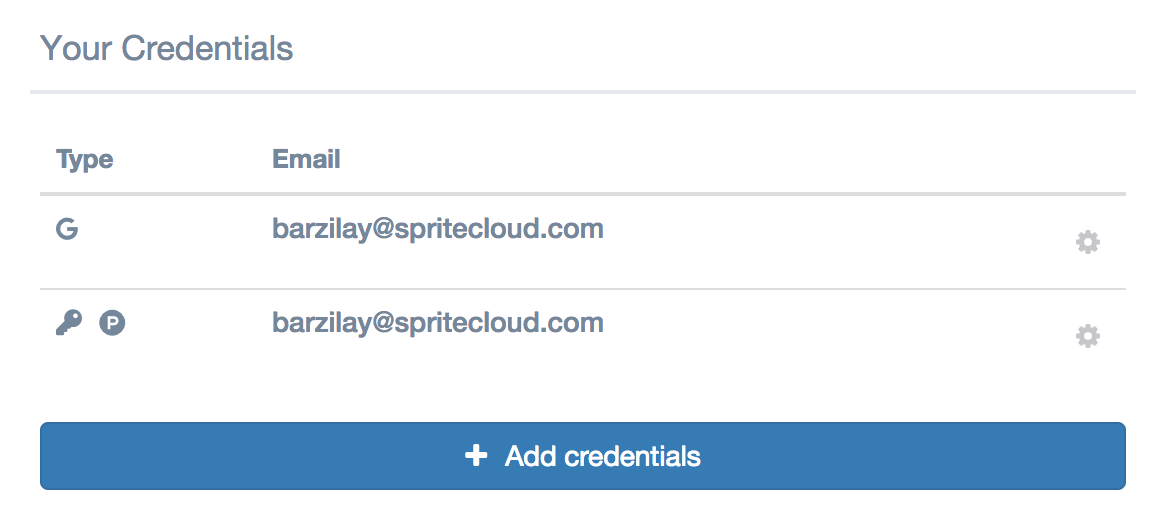 Personal information¶
As it says on the tin, here, you can manage all your personal information. You can fill in the timezone, so you can accurately see when the results come in.
GitLab settings¶
Here you can manage your integration with your GitLab platform. For it to work, you will need to create a GitLab personal access token. When the GitLab API key is valid, you can trigger GitLab jobs from within Calliope.pro. See GitLab integration for more info.
Email summary results¶
Here you can configure if you want to receive email summaries whenever test results are imported. There are various settings for this:
No: You will not receive any emails when new test results are in
Yes: You always receive any emails when new test results are in
Only on changes: You will only receive emails when new test results are in that are different from previous results
Only on errors: You will only receive emails when new test results are in that contain errors
Calliope API key¶
This key can be used to import test results, for more information you can go to api-import.
Danger zone¶
In this section, you can delete your account. Please exercise caution in this area.
Warning
Deleting your account deletes all your account data and is not recoverable.